Comfortable Facilities
The 82,000 square foot facility offers long-term and skilled nursing care. Another feature of the facility is the large Charles S. Graybill Rehabilitation Center which includes:
Rehabilitation gym
ADL (Activities of Daily Living) Apartment
Exam room
Men and women's locker rooms
Seven Nursing Stations have also been strategically located throughout the facility to provide close proximity to nursing professionals to ensure access to prompt, dependable care. The community-minded design allows residents to walk from one "community" to another.
We understand that it is important to provide our residents with a feeling of home. To enhance our home like environment, there are three enclosed, fully landscaped courtyards surrounded by covered porches. So our residents can enjoy an array of dining experiences, a large covered dining area is located next to the main dining area, along with several smaller covered seating areas in each courtyard.
Located on 10 acres, a walking path behind the property features beautiful landscaping and a pond here at Lawton's premiere long term care facility.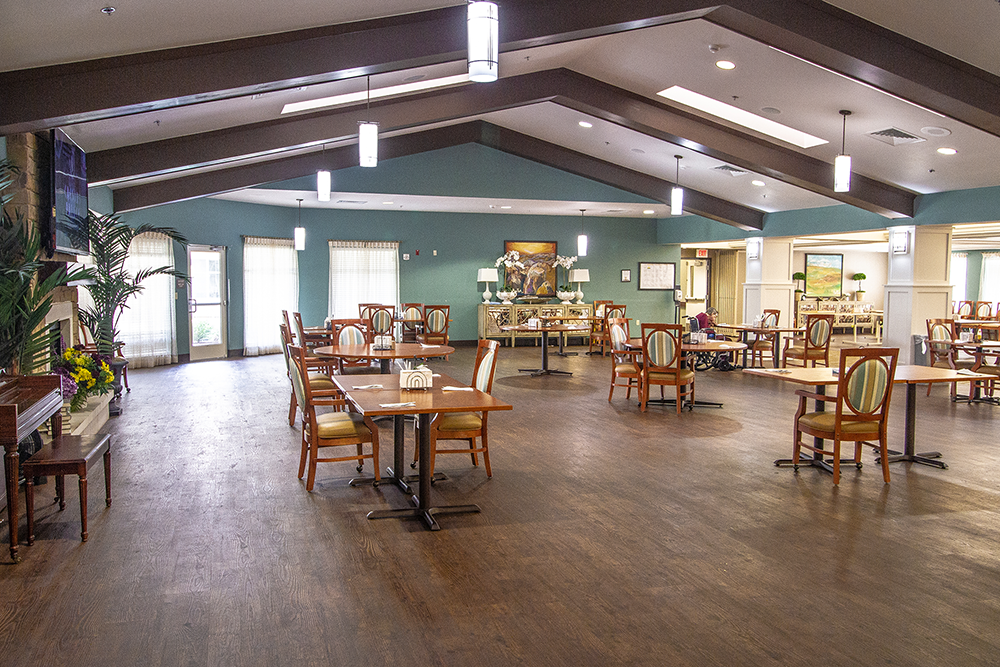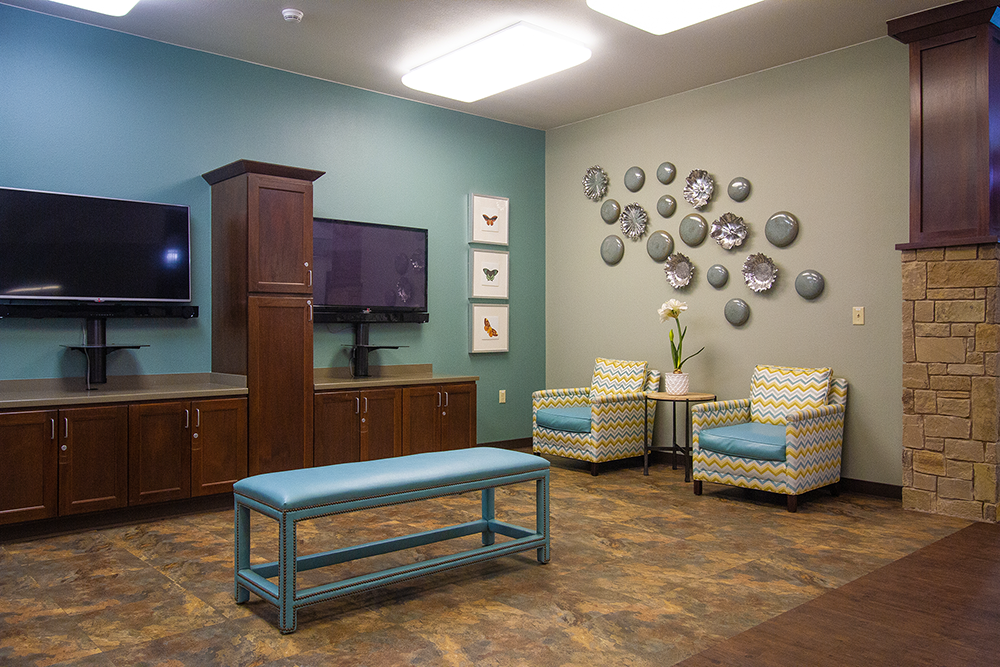 Features Include:
6 Large Living Room Areas Throughout the Facility
Movie Room
50s Themed Bistro
3 Large Dining Areas
Wii Fitness Area
Game & Activity Room
Chapel
Beauty Salon
4 Electric Fireplaces
Commercial Kitchen
Commercial Style Laundry