Patient Visitation
We have a 24 hour open visitation policy regarding visitation of residents/patients. However, we ask visitors to adhere to staff requests to step out of the room during care and treatments involving the resident/patient. This is to protect the dignity of the resident/patient.  An adult should accompany children at all times when in the facility.  Please be mindful of other patients/residents who are resting when in our facility.
Cell Phones
You may use cellular phones throughout the facility. Please keep in mind that other residents/patients may be trying to rest when in our facility.
Courtesy Phones
A telephone is in all rooms.
Local Calls
All local calls are free. To make a local call, just dial the number.
Long Distance Calls
You may place a long distance call by calling collect, charging the call to your home or using a calling card.
Smoking
McMahon Tomlinson Nursing & Rehabilitation Center is a 24/7 tobacco & vapor-free campus. Smoking-related illnesses comprise the largest portion of preventable diseases. Therefore,  we strictly prohibit the use of tobacco in this facility and on all facility grounds.
Valuables
Jewelry, money and other valuables should be sent home at your earliest convenience. When not in use, we ask that you label and store all personal necessities such as eyeglasses, hearing aids and dentures in containers. You may request these containers from the nursing staff. MTN&RC cannot accept responsibility for lost or stolen articles.
Lost and Found
The front desk is the central location point for lost and found items. To report lost items or for information on items found, call 580.357.3240.
Vending/Change Machine
We have vending machines in the main dining room. You may enjoy complementary coffee and water in the main dining hall.
Nutritional Rooms
The nutritional rooms in each unit of the facility are for use by staff only. If you or your resident/patient need any type of food or drink, please contact the nursing staff on the unit. They will gladly assist you.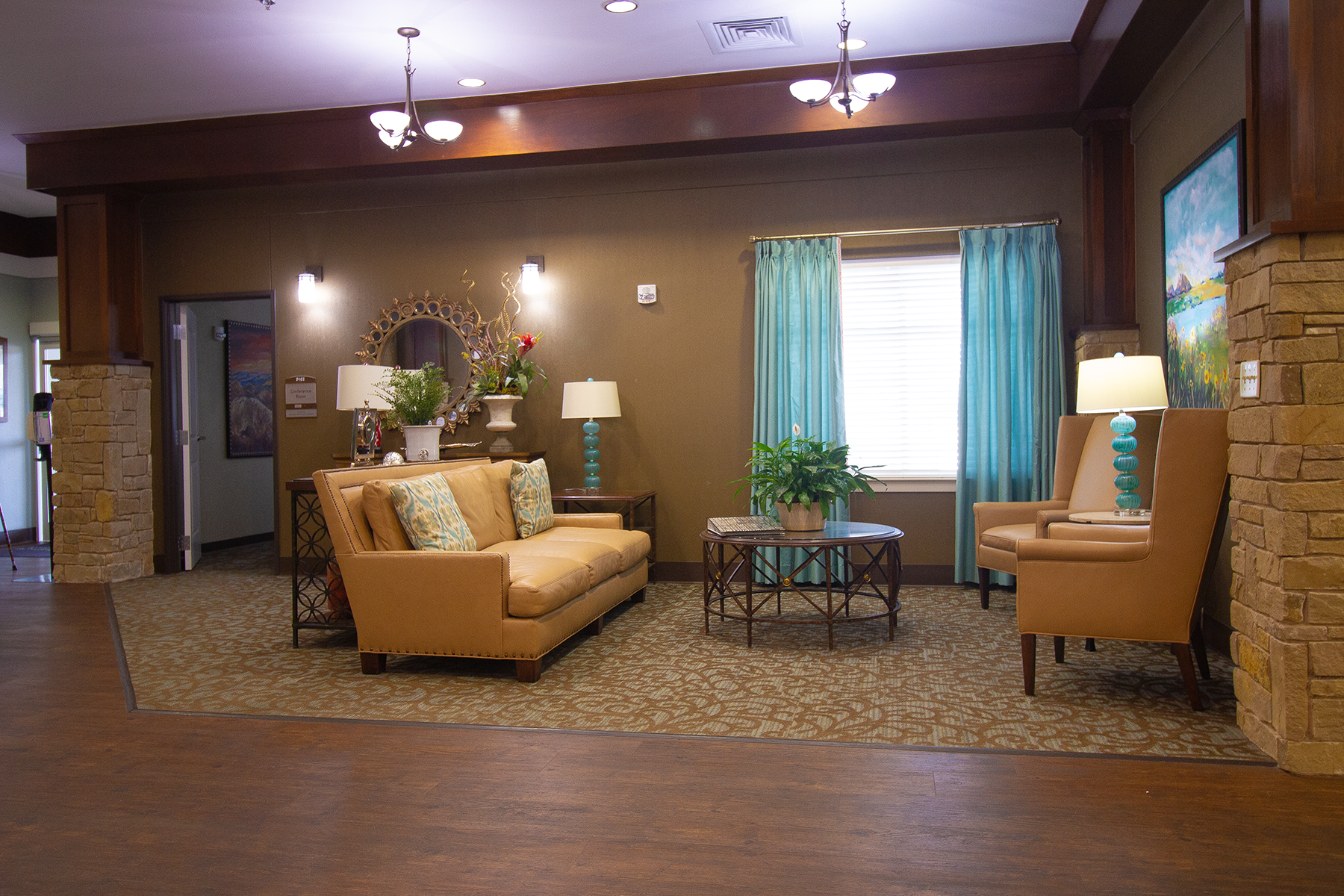 Meals
You may purchase visitor meal tickets through the business office manager Monday-Friday 8:00am-4:30pm. Cost per meal is $5.00. The business office is located in the front lobby of the McMahon Tomlinson Nursing & Rehabilitation Center. Please see the receptionist at the front desk for assistance.
Open Dining Times: 7:30 am – 5:30 pm
Overnight Accommodations
At the request of the patient/resident, an individual may sleep in the patient's room overnight. MTN&RC does have a limited number of reclining chairs available for such accommodations. Recliner requests may be made to the front desk receptionist or to the charge nurse. We do not allow air mattresses or other bedding in resident/patient rooms. This could impede the nursing staff's ability to carry out care.
Visiting Pets Policy
We limit visiting pets to dogs and cats only. If you plan to bring in a pet, you must first bring in a copy of that animal's current shot records. Please give these records to the front desk receptionist Monday-Friday 8:00 am – 4:00 pm prior to bringing the pet into the building. Please keep pets on a leash at all times while in the building. If the pet becomes uncontrollable or threatening to any resident or staff member, we will ask you to remove the pet immediately. You may not bring pets into the dining room.
Spiritual Support
We have spiritual support available to you and your family. The McMahon Tomlinson Nursing & Rehabilitation Center Chapel remains open 24 hours a day to people of all faith. For your convenience, the chapel is near the front entrance of the building. Different spiritual events take place weekly. These events and are on the Activity Calendar including Church Services and Bible Studies.
Helpful Phone Numbers
McMahon Tomlinson Nursing & Rehabilitation Center
580.357.3240
Administrators Office
580.280.2701
Business Manager
580.280.2700
Director of Nursing
580.280.2717
Assistant Director of Nursing
580.280.2718
Front Desk Receptionist
580.280.2720
Social Service Director
580.280.2716
Comanche County Memorial Hospital
580.355.8620